Immediate Past Chair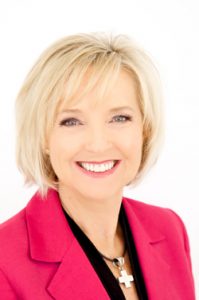 Diane James AM is a chairman, company director, and business consultant. Her career includes establishing two start-up companies and numerous appointments to State and National board roles. She is Chairman of Southern Rural Water, Chairman of the Order of Australia Association in Victoria, and was a founding director of GenU, a national disability, ageing and lifestyle services organization.
Diane's interest in community affairs and public policy, led to a long involvement in coastal and oceans planning. She served as Chairman of the Victorian Coastal Council for over a decade, and held chairing roles with the National Oceans Office and Coastal CRC. She campaigned strongly for Victoria's first Marine Protected Areas, which saw the world's largest system of marine national parks proclaimed in 2002. In recognition of her contribution to the environment and natural resource management, Diane was awarded a Member of the Order of Australia in 2011.
In the private sector, Diane established an executive relocation company, Positive Move, to help business and industries in Geelong and the Western District settle relocating executives and their families.
When this business was sold after 14 years, Diane obtained the global marketing rights to the Liberty Swing. This innovative swing was designed for children in wheelchairs to provide them with the therapeutic and recreational opportunity to have a 'swing in the park' alongside their able-bodied siblings and friends. During her 10-year involvement with the Liberty Swing, Diane established export markets in Europe and the USA, and the swing is now mainstream equipment for public parks, hospitals, respite centres and schools around Australia.