Our Patron – Her Excellency the Honourable Barbara Baker AC
Tasmania's 29th Governor, Her Excellency the Honourable Barbara Baker AC, was sworn to Office at Government House on Wednesday 16 June 2021.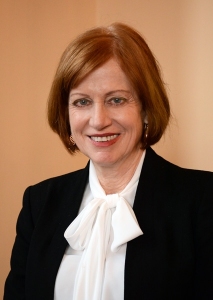 On 14 June 2021 Her Excellency was appointed a Companion of the Order of Australia (AC) for her eminent service to the people of Tasmania through leading contributions to the law, to the judiciary and to the administration of justice, particularly in the area of family law, to professional legal organisations, and as a mentor and role model for young women.
Her Excellency retired as a judge of the Federal Circuit Court of Australia on 31 January 2021 after becoming the first Tasmanian woman to be appointed as a Federal Magistrate in 2008.  Prior to her appointment as Governor, she practised as a barrister at Burbury Chambers.
Prior to her appointment to the Federal Magistrates Court, Her Excellency worked as a legal practitioner for over 23 years ultimately specialising in family law and relationship matters.  Her Excellency was one of the first lawyers to join the Tasmanian Bar, practising exclusively in family law.
Her Excellency graduated from the University of Tasmania with a combined Arts/Law degree in 1980.  She was admitted to the Supreme Court of Tasmania in 1983.  After working as a solicitor at Simmons Wolfhagen and then as a Legal Officer at the Office of the Solicitor General of Tasmania, she joined the law firm of Murdoch Clarke, becoming the first female partner in 1993.
Throughout her career, Her Excellency has held numerous additional responsibilities including serving as:
member of the Law Council Tasmania (1994 – 1996)
member of the executive of the Law Council Tasmania (1995 and 1996)
Chairperson of the Public Relations Committee of the Law Council Tasmania (1994 – 1996)
member of the organising committee of the National Family Law Conference Hobart (1998)
law reporter for the Council of Law Reporting (1995 – 1998)
Chairperson of Legal Aid conferences (1996 – 2000)
President of the Family Law Practitioners' Association (2002)
appointee to the Disciplinary Tribunal of the Tasmanian Law Society (2007 – 2008).
Additionally, during her years in private practice and at the Tasmanian Bar, Her Excellency has made significant contribution to the profession and to the Tasmanian Legal Practice Course having:
mentored junior practitioners and provided professional training and support
lectured in Family Law Practice and Procedure at the Tasmanian Legal Practice Course
been involved in professional advice and support of legal practitioners as a member of the  judiciary
presided over moot interim hearings for the Legal Practice Course students; and
delivered an annual lecture about practice and procedure in the Federal Circuit Court.
Her Excellency is known for her enormous contributions made to the administration of justice, the advancement of specialist advocacy in the family law jurisdiction and the promotion of women at the bar.  She is renowned for her firm but fair demeanour and clear and decisive decision-making.
In addition to her successful professional career, Her Excellency's sporting achievements include:
U 18 Tasmanian State Lawn Tennis Team
U 18 Tasmanian State Hockey Team
Australian Women's Hockey Squad
Tasmanian Indoor Hockey Team Captain
Named in Australian Indoor Hockey Squad
Royal Tennis Tasmanian Ladies Singles Champion
Royal Tennis Australian Amateur Ladies Champion
Royal Tennis Australian Open Singles Champion
Royal Tennis Open Doubles Champion
Member of Australian Royal Tennis Team to play in Holyport, Great Britain.
Her Excellency is married to Distinguished Emeritus Professor Don Chalmers AO FAAL FAHMS, has two daughters and is grandmother to three grandsons.  She enjoys reading, the Arts, walking her two border collies and spending time with family and friends.
Source: Government House Tasmania official website www.govhouse.tas.gov.au