Please click here to view a copy of the NSW Branch Chairman's Report to the 2023 Annual General Meeting
Jim Mein AM
NSW Branch Chairman and NSW Branch Nominated Director
7th March 2023
Dear Members,
March has, I hope, begun a new era of enthusiastic fellowship with so many activities happening and being planned in Sydney and in the regions.
ASSOCIATION FUNCTIONS
The Annual General Meeting in Sydney was attended by over sixty-five members, including new Awardees and three of our Regional Convenors: John O'Dwyer OAM (Illawarra), John Wakefield OAM (Lower Blue Mountains) and Laurie Smith OAM (Port Macquarie).
Ms Trish Wetton OAM and Central Coast Regional Convenor Harold Sharp OAM were elected to the Branch Committee, along with our previously co-opted Branch Membership Officer Dr Geoffrey Glassock AM. We will share more about their backgrounds on the Branch website in due course. The addresses by two of our Branch Community Service Youth Awardees, Michael Summers and James Gray were incredibly inspiring speeches on their school service and what they are now doing. Australia is in positively good hands.
Most persons at the AGM stayed for a tantalizing luncheon and were mesmerised by Retired Detective Superintendent Deb Wallace APM as she recounted her experiences in the NSW Police Service from her cadet days through the ranks to Commander of Task Force Raptor.
I also attended the get togethers for the Hunter and Shoalhaven Regions, and Chris and Gail Dunne, both OAMs at the New England North-West Region All great occasions with local community leaders also attending. The great speakers came from inside our membership and details and pictures will be on the branch website. https://theorderofaustralia.asn.au/nsw/news
NATIONAL CONFERENCE in CANBERRA 19th-22nd May 2022
Please register early for the first National Conference of the Association since Hobart in 2019. Details are on the Association website and in the latest issues of "The Order". General Registration: Use this link: https://www.stickytickets.com.au/ZSXD2
I have been to three before and each one was memorably stimulating. It will be our turn in 2025 so do not wait till then!
WEBINAR LAUNCHING
Our Branch's first cross the State activity on April 21st will be our first webinar wherein Dr Chris Russell AM will lead discussion on one of the little-known but critical world challenges for the next fifty years, namely feeding the world's population. Chris is an agricultural scientist who was for many years on the ABC TV programme, "The Inventors."
Did you know that what the world will eat over the next half century, will be more than what has been eaten in all the years up till now! AND, we are currently only producing 30% of what will be needed. IT IS STAGGERING. Invitations will be emailed shortly but the intention is to bring country and city- based members virtually together, thereby bridging the geographical map of our state and reducing member isolation.
REGIONAL CHANGES
It is pleasing to see the regions returning to get togethers whereat they are holding Annual General Meetings and electing committee members, each of whom will be for a three years term. They can seek re-election for another such period or two, but their cumulative service cannot be more than nine consecutive years.
We are saying farewell to some regional convenors after their sterling service in that role and welcoming others. It is important that the regions run with a committee to share the load, mix the long serving with newcomers' ideas and to ensure seamless succession planning. The latest convenor changes are Sharon Hoogland OAM who replaces Margaret Smith AO and Virginia Adlide OAM in the Sothern Highlands; David McCann OAM in the Riverina; Harold Sharp OAM in the Central Coast who succeeds the late Ron Sharpe OAM; and Grahame Gooding OAM in the Clarence-Richmond Region.
DON'T STOP GIVING TO THE COMMUNITY
This is my parting message this month. I have been on the course for many decades and not just since receiving my AM in 2010. I was powerfully reminded of this philosophy by 101 years old member George (Peter) Lloyd AC, OBE, MID whom I met at the Shoalhaven afternoon tea. This dynamic member even did a sky dive for his centenary and is blind. He is still mentoring so will not retire from trying to make your community better! We will have his member story up on our website shortly.
FINALLY
Please remember to access our member benefits which were launched with my March letter (see below information). I look forward to joining the Illawarra and Central-West Regions at their get-togethers they plan at the end of May. Deputy Branch Chairman Dr John Gullotta AM is planning luncheons for new Awardees for Australia Day 2020-2022 and Queen's Birthday 2022-2022, as well as a belated 40TH Association birthday- Covid permitting and depending on Government House.
Best wishes everyone,


Jim Mein AM
[email protected]

NSW Branch Chairman and Branch Nominated Director
FEBRUARY 2022
Dear NSW Members,
"The best is yet to come" is the latest message from a local Childcare Centre.
How positive is that for 2022, midst a new round of covid social restrictions and health anxieties?
These anxieties are widespread, both generationally, geographically and socially, and have caused the Branch Committee and regional groups to either cancel or postpone some events or delay booking venues.
The Branch Committee's cancellation of the Annual Australia Day Harbour Cruise for the first time ever, and to postpone the Branch 2022 Annual General Meeting from 22nd of February to 22nd of March reflects the poor attendance responses.
However, I strongly believe that we should plan for "the best year is yet to come" because we have  all missed the opportunities to be in contact with other members, to hear inspirational stories, to admire achievements and to mirror strong friendships and socialisation what whole communities have missed and now value more than possibly before.
What a great start to the year, with the Australia Day 2022 Honours recognition in the General Division of the Order of Australia of 732 Australian citizens who have made a significant contribution to their communities and Australia.
AUSTRALIA DAY 2022 HONOURS
We are delighted to congratulate the 253 NSW Australia Day Honours recipients in the General Division of the Order of Australia.  We look forward to meeting them in the near future, hopefully as Members of our Association.  A letter will be sent to them shortly by our NSW Chairman, with details of how to become a Member of the Association, and how to find out more about the work we do.
They include many "Local Legends" eg Fay Skulthorpe OAM from Marrickville , Doug Treloar OAM of Fennel Bay, Marjorie Maxwell OAM Finley, Karl Khalequzzaman Ali OAM from Cherrybrook, and many more.  With thanks to Michael Kaziol, Deputy Editor, The Sydney Morning Herald, others are featured in his article on page 4 of the 26 January edition.
https://www.smh.com.au/national/nsw/so-much-respect-meet-eight-local-heroes-honoured-for-extraordinary-community-service-20220124-p59qtv.html
It was noted by the Governor General that of the 732 Awardees nationally, 45% were for service to local communities and 47% were women.
YOUNG AUSTRALIAN OF THE YEAR
We were also very pleased to see that the Young Australian of the Year, Dr Daniel Nour is from NSW.  The acknowledgement of his work helping homeless people in NSW is very well deserved.  He started Street Side Medics two years ago and the service now has four clinics across NSW.
https://www.streetsidemedics.com.au
NSW STATE RECIPIENT SENIOR AUSTRALIAN OF THE YEAR 2022, ABLA TOHAMY KADOUS
Abla is President of the Islamic Woman's Welfare Association, details of her outstanding work can be found at https://www.australianotheyear.org.au/recipient/abla-tohamy%20kadous/2525/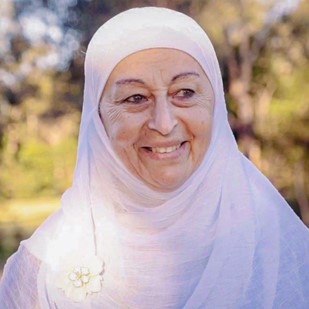 This year's Australia Day Local Hero, Shanna Whan, also from NSW, has helped countless people in the bush tackle their alcohol problems and is looking to change the way the nation deals with drinking.
Her charity and more about its work can be found at https://www.soberinthecountry.org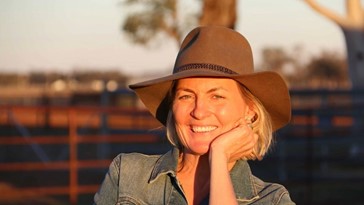 Other exciting news on Australia Day 2022 was the announcement regarding the ownership of the Aboriginal flag.
https://www.smh.com.au/politics/federal/a-long-road-the-delecate-story-of-freeing-the-aboriginal-flag-20220125-p59r11.html
CITY OF PARRAMATTA CITIZEN OF THE YEAR AWARDS
Congratulations to The Homicide Victims' Support Group (HVSG) who are a not-for-profit organisation located in Parramatta, dedicated to supporting families and friends who have lost a loved on through homicide, who won the award for Community Group Award that was presented to them by the Lord Mayor, Cr Donna Davis, City of Parramatta.
The Order of Australia NSW Branch made a very generous donation last year being the proceeds from our Australia Day Cruise of $2,000 to go towards the work of the HVSG and the establishment of Grace's Place.
Founded in 1993 by a small group of families including Anita Cobby's parents and Ebony Simpson's parents, HVSG has grown to provide approximately 4,200 family members with support through meetups, counselling, education, advocacy and criminal justice reform.  HVSG runs programs for the NSW Police offering education and coaching in homicide victim support.  Through their fundraising efforts HVSG has started construction on "Grace's Place" (has been named in honour of Anita Cobby, Grace Lynch), a world first residential trauma centre for children affected by homicide.  "Grace's Place" will be a unique place of healing and restoration for grieving children and young people.
The Groups' Chief Executive Officer is none other that Martha Jabour OAM, our Branch Honorary Secretary.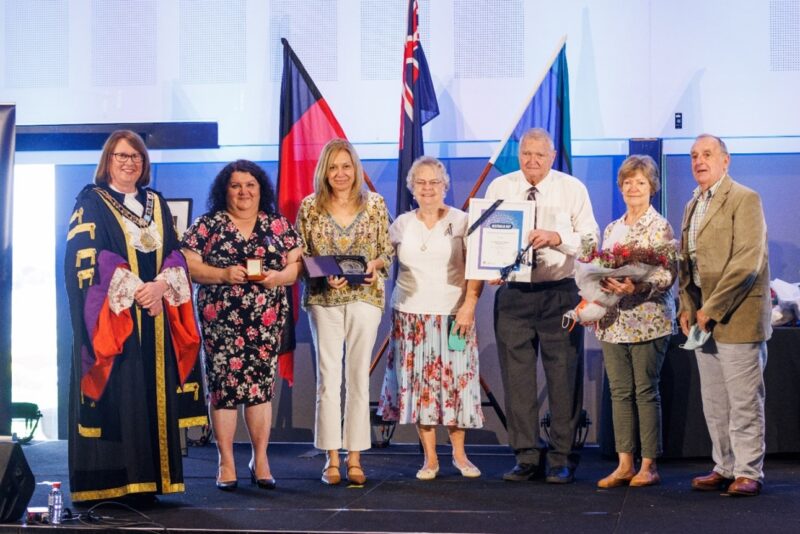 Your Committee seeks more visits to the Association's NSW Branch website (https/theorderofaustralia.asn.au), as well as member articles about what they or others have achieved and what they are doing now. Articles on regional activities are particularly welcomed.as well. Please send your contributions to Louise Davis AM (Our Communications & Publicity Liaison on [email protected]) and Chris Dunne OAM (Website Regional Groups Coordinator on [email protected]).
We are still planning for a luncheon immediately after the business of the Annual General Meeting on 222nd March 2022.  See attached to this newsletter information about the Sticky Tickets registration arrangements. In the meantime, we seek nominations for three vacancies on the Branch Committee. We are particularly seeking a member to work with Dr Frank Kelleher OAM for the 2022 Youth Community Service Awards Programme, as well as a Webinar technically skilled person to help run our proposed webinars to all NSW members, and with organisational administration experience.
 Thinking positively, we are planning to resume the welcome luncheons to new Order of Australia Awardees with the presumption too that the Association will be represented at the Investitures. This was not possible in 2020 and 2021 because of Covid.
I also have to think positively that I, Chris Dunne and other Branch Committee members will be able to attend the regional functions as I particularly miss seeing our regional members. I have tried to keep contact with Regional Group leaders and it is sad to hear that Audrey Hardman OAM had to be hospitalised in Orange after a bad fall.
"The best is yet to come" with the Canberra Based National Conference in May 2022, 2022 Branch AGM and regional events in the Illawarra, Shoalhaven, Orange and more to come.
Jim Mein AM
0408 60 591
NSW BRANCH CHAIRMAN
PS:  We are saddened to hear of the death of Lina Gullotta, wife of Andrew Gullotta OAM, and mother of our Branch Deputy Chairman John Gullotta AM.  An extraordinary selfless lady with a big fundraising heart for community causes who has left an incredible legacy to so many Australians.
COMING EVENTS
NSW BRANCH ANNUAL GENERAL MEETING – RESCHEDULED TO 22 MARCH 2022
See invitation and booking information attached.
Proxy Form for The Order of Australia Association NSW Branch
Draft Minutes of AGM 23rd February, 2021 NSW Branch Agm
Dear Members,
One person quipped that a hangover is how you feel the day after the night before. So, what do you call the feeling after a myriad of hangovers from a year one wants to forget as a new year opens?
Certainly, we must face 2022 with strong leaps to achieve tangible restoration of hope in our communities and personally. The Association, like almost all communities and individuals, wants to see far more faceto-face meeting and greeting as we recover from prolonged social isolation. To that end, the Branch Committee has already announced two Sydney based events, namely the Australia Day Harbour Cruise and the extended Annual General Meeting whereat three of our 2021 twenty-five NSW Youth Community Youth Service Awardees will stun you with they have already achieved as high school students. A luncheon will follow for members and their guests and then the Branch Committee will meet with the fourteen Regional Committee Convenors to plan 2022's goals and events. That meeting will also address a membership programme as the branch needs to enlist more 2020 and 2021 Order of Australia Awardees as we have not been able to attend the last four groups of investitures at Government House, let alone hold the bi-annual luncheons at NSW for the new recipients and their families and friends. It will greatly help this project if you know any of the new Awardees, please encourage them to join the Association.
I also strongly encourage your attendance at the next Annual Association Conference in Canberra between 19th and 22nd May 2022. The details and registration information are on the Association's website and greater details are expected in the February 2022 issue of "The Order". I have attended previous Conferences in Sydney, Brisbane and Hobart and have thoroughly enjoyed meeting so many impressive Australians and learned so much from them.
I have also been informed of regional functions being planned for Shoalhaven, Orange, Inverell, Illawarra and Port Macquarie as I and our Branch Regional Groups Co-ordinator Chris Dunne OAM have been helping some regional leaders to organise their associated regional annual general meeting as is required by the new Association By-laws.
Last year's Monthly Newsletters followed a theme each time and I greatly appreciated the many member comments, observations, conversations and sharing personal journeys. Through these feedbacks, I have learned that we have more in common than not, the importance of respect for each other, the value of diversity in what we have each done, the need to respond to others' needs rather than our own, and how to be better prepared for change and to lead the adaptation to the changing landscape.
Reading and seeing headline news and expect opinions and articles, as well hearing similar speeches, have also underlined the changing environments in which we live. These have heightened for me the importance of strong strategic and political leadership, greater global cooperation and political awareness of grassroots experiences and needs, AND ABOVE ALL, we must not retire from serving the community on receiving our Order of Australia Awards.
We also will have two vacancies for the 2022-2023 NSW Branch Committee and I encourage members to ring me on 0408 660 591 if you are interested in joining the Branch Team. We are particularly looking for a person to work with Frank Kelleher OAM with the Youth Community Service Awards programme. Each member's term is three years and one can serve a maximum of three consecutive terms.
We are also interested in establishing a 2024 National Conference organising team during 2022. This is a critical task and those with conference organisation experience are of particular interest to us.
I look forward to 2022 and hope that more can be achieved to strengthen our Association through more members and member interaction, as well as lifting the profile of the Order of Australia Awards.
Best wishes for 2022
Jim Mein AM
[email protected]
NSW Branch Chairman
January 2022
My final plea is for individual members who are interested in donating to our Association's University Scholarship funding Foundation which will be featured in the February issue of "The Order." More about this programme will be shared in later newsletters. www.theorderofaustralia.asn.au/nsw/news
Dear Members,
As we move quickly to Christmas time reunions, almost free of covid social restrictions, I challenge us all as to how well are we building strong people bridges in the communities we serve?
Many of us experience a midlife crisis, often timed when entering the second half of our life. What can and should we do?
For us who explore, it might be buying a Harley Davidson. Others travel around Australia or adventure overseas.
Some want to make a greater difference to their communities of interest or concern by volunteering to be a mentor, coach, leader or hands on, an advocate for the disadvantaged, and the like.
Others decide to begin the down or "right" sizing as the resident family numbers shrink with children marrying, otherwise going independent and relocating with careers or other interests.
For me, midlife crisis was a dramatic lifestyle and career change but a richly rewarding vocational move from leadership in the public accounting arena to an executive directorial role(s) in the Uniting Church in Australia. My whole outlook on life and community changed as did my attitudinal values and the importance of community in a rapidly changing world, especially the need for relationally building people bridges.
People bridging is essential to conjoining people physically, socially, emotionally and relationally. It is similar to building road and rail bridges to facilitate people movement from one side to another over a challenging ravine, water or uncertain ground. It aims to bring people together to support the struggling families, homelessness, the conflicted, the afflicted, those who are discriminated against, racially vilified, and the disadvantaged. Generally, to make a better world to live in.
People bridging is increasingly achieving greater community awareness of the struggling as well as the ongoing need to strengthen communities, locally, regionally, nationally and internationally. I can assure you that the experience should be enriching, uncertainly lengthy, but improving relationships within a community for long term good is the legacy we should leave in this every-changing world.
As recipients of an Order of Australia Award, we have been acknowledged for making a positive difference in community, however defined in terms of geography, professionally, militarily, academically, medically, or otherwise. Furthermore, we have been assessed for the impact of our contributions and our commitment.
But the people bridging journey should not end with the Award investiture. There is so much more that we can do to make a difference through continued building community through strengthening people, improving social cohesion, encouraging community and people resilience, teaching respect for each other despite our cultural, age and financial differences, and thwarting the destructive elements caused by disrespect, racism, vilification, snobbery, economic situation, disability, gender, and the like.
Multicultural Australia is the now but through people bridging, we can achieve a cross-cultural Australia where we are each valued through effective people bridging. We need more than physical infrastructure. We members can make a difference through positive people bridging for today and the many tomorrows. We have so much more to give back to community. It should be our legacy for a better future for generations ahead.
NOW FOR THE LATEST BRANCH PLANS:
Your Branch Committee is now working on this year end's activities and those for 2022.
We are pleased to announce or at least remind you of the following for your diaries:
The Sydney Branch Christmas Fundraising Lunch at the Castlereagh Hotel on Saturday 18th December. (Invitation and booking form emailed to Members on 26 November)
The Australia Day Harbour Cruise and luncheon. Booking form will be emailed shortly.
The 2022 Annual General Meeting and luncheon on 22nd February (22/2/22).
The Branch Committee and Regional Convenors Gathering that afternoon to plan 2022 and yonder.
NSW members attending the National Conference in Canberra 19th to 22nd May 2022.
The 2023 National Conference will be In Melbourne and in 2024 in Sydney. Dates have yet to be confirmed.
Looking forward to meeting and catching up with many of you in 2022 when we can at last meet face-to-face and may the reunions be wonderful occasions this Christmas-time and in 2022.

Jim Mein AM
[email protected]
The Order of Australia Association
NSW Branch Chairman
1st December 2021
Dear Members,
With bated breath, we welcome back face-to-face contact. We hope that "living with Covid" is achievable as we will never live in a perfect world. That leads me this month to look at achievement and perfection. At times, they are related like close cousins.
Late September and October saw the Branch Committee have a special Vice-Regal fortnight wherein we virtually celebrated twenty-five NSW Senior High School Leaders' impressive achievements as community service ambassadors. The Governor of NSW, The Honourable Margaret Beazley AC QC, and Mr Denis Wilson hosted that event in such a meaningful and impressive manner that all present will never forget. Her Excellency's personal comments to each recipient were exceptional.
The next week, the Branch Committee with six Branch Regional leaders were invited to virtually meet with the Governor-General of Australia General David Hurley AC and Mrs Hurley to reflect on the Orders of Australia Awards, their profile and the nominations process. This review is a much needed, major Vice–Regal project as the Association too has received many concerns about the lack of community awareness of the Awards and recognition of the Awardees, as well as how to nominate outstanding Australians. The planned conversation time was doubled.
We are extraordinarily blessed with our Vice-Regal leadership and Patronage of our Association.  Both occasions related to community leadership and their achievements.
Why do I want to relate achievement and perfection?
In my chief executive type roles in the accounting profession, the Uniting Church and interfaith activities, as well as Charities, I have participated in performance reviews which include achievement of key performance indicators, achievements and contributions higher than was expected, and relational success. My reflections have at times been troubled by their impact on individuals who believe they have done exceptional service, yet the employer believes otherwise.
Sometimes, the expectations were unrealistic and/or unreasonable, such as the goal was never achievable or circumstances have changed since the KPIs were agreed to. Others could often be attributed to the individual's personality, particularly where those who review or are reviewed seek or expect absolute perfection.
I was more recently acquainted with the "power of the question" and I pose one now: Is perfection worth achieving? A question is more powerful as it can draw out different answers in an unjudgmental way. A conversation should follow with a far better outcome and agreement on what happened, the why, and then should we do more or differently. That leads to better relationships and teamwork, as well as can we improve?
In my early professional days, I had to learn that there is a cost to perfection. It too often cost more of the project time achieving say the final 5% of accuracy and do we need 100%. It was best demonstrated in two ways:
Why should the Bank Teller spend excessive time finding why the end of day cash and cheque count did not reconcile by a few dollars and even cents?
What you should you do in an exam if you are running out of time to compose the perfectly worded answer?
Then one should also consider with another question: Does it really matter? Or, are there three different levels of perfection? I was brought up to believe there was only one "perfect" as you cannot be more or most perfect.
At times, especially in the scientific world, there are doubts about ever achieving perfection. This was best described by an oncologist friend who explained that his field of medicine is still in the art "stage" as they have to continually research in an endeavour to achieve perfection.
In our conversation with His Excellency, the Governor-General, we discussed what ought to be the criteria for awarding and differentiating the four levels of achievement. We were looking at adjectival descriptors. His preference was to assess each nominee's "ripples of impact" to gauge outstanding service to our Nation and beyond. We admired the ripples imagery as many of us saw geographical impacts such as community, regional, state or territory-wide, or even international.
To me, achievement does not require perfection. The ripples are more important.
Now, we await increasing levels of conquest ripples over the pandemic which will enable face-to-face reunions of our members for friendship development. Plans are afoot for a Sydney based Luncheon before the calendar year-end, for the National Conference in Canberra in May next year, reunions across the State for 2022 and regrowing our membership numbers which have been severely impacted because of Covid as we have not been able to celebrate the new Awards ceremonies for almost two years.
My best wishes to all of our members in NSW wherever you are. 

Jim Mein AM
The Order of Australia Association
NSW Branch Chairman
November 2021
Email:  [email protected]
Dear Members,
I must thank the many members who have responded to my monthly Branch Newsletters, particularly with the thematic messages and Branch Committee updates. My biggest regret though is the continuation of the necessary pandemic social isolations. They have caused so many cancellations of Parliament House luncheons to celebrate new Order of Australia awardees' achievements, both regional and Branch events, and my get togethers' with you. Sadly, that has to continue. The alternative virtual getting together is fatiguing us all I am sure, as this seems to be the "new normal".
Nonetheless, we have benefited very much from the brilliant afternoon Zoom meeting to celebrate the community service achievements of the twenty-five New South Wales High School leaders chosen under our flagship program "The Order of Australia Association NSW Youth Community Service Awards".  The idea for having the ceremony virtually came from our Branch Patron, the Governor of NSW, Her Excellency, the Honourable Margaret Beazley AC QC. This was so special as she personally addressed each Awardee whose family then presented their child with the special plaque and Certificate on Her Excellency's behalf.
The future of Australia is in very promising hands as each citation for these recipients was inspirational.  These young people are already showing strong, committed leadership, diversity of interest, and strong advocacy for those in the community. We applaud the three judges, the assistance from the NSW Educational Standards Authority, our virtual meeting host Martha Jabour OAM, the Official Secretary to the Governor Colonel Michael Miller RDF, and above all, Branch Committeeman Dr Frank Kelleher OAM who led the project through difficult Covid times. A memorable afternoon and thanks to Her Excellency, our superb Branch Patron for her invaluable contribution and for her excellent idea about conducting the awards ceremony virtually.
Agility is my theme this month. The new normal of the virtual world shows that with agility, we can still excel the current dilemma. This youth awards ceremony was another way of being agile in changed circumstances.
For me as an athlete who twice competed in the NSW State high jump finals in the 1960s, agility required countless hours of training to achieve power take-offs, aerial flexibility, aiming higher than the cross-bar if you want to clear it, and learning how to land safely on the way down. Agility and extreme fitness were paramount to success. Originally, it was physical agility, then mental agility. It was only much later that I learned much more about the mental side for adaptation to testing situations, to change and to relationship building.
Recently, a new dimension to agility was very much revealed to me by a young leader who charged me to be more agile in my thinking and decision making. My response to this charge was my concern to know the extent of her risk mitigation evaluation for the initiative she wanted the board to endorse: "Come on Jim! We need to make a decision. We have to act now!"
I love to be challenged BUT modern-day governance and leadership seems to increasingly be requiring substantial ongoing training and self-discipline to: 
intentionally listen (not just hear),
assess the current and future needs and impact (not let the past veto the future),
question (not automatically accept),
be "multi-" (-generational, -culturally sensitive and faceted), and
awesome (like the "oarsome foursome" as success best needs teamwork).
To me these are critical for modern day agility. It applies to us all.  In another way, this modern-day agility is well expressed by Madeleine Chapman who referred in her biography, "Jacinda Ardern- A New Kind of Leader," to a "global trend of young people showing dissatisfaction with our political systems, and calling on us to do things differently. Why wouldn't they when they themselves have had to adapt so rapidly to a changing world… as their reality changes, they expect ours too as well."
Finally, your Branch Committee continues to meet virtually, and this month worked through issues such as: 
Membership value, care and contact with more events having to be cancelled.
Regional guidelines.
The forthcoming National Conference to be held in Canberra between 19thand 22nd May 2022. (See details in The Order, August edition).
The need for more member profiles/stories for our website and "The Order". They never cease to amaze.
Planned Christmas function.
The "Young Australian Leaders" program being developed by some members to promote career development of young community leaders, arising out of the Branch's Youth Community Service Awards to high school leaders.
Yours in the service of promoting outstanding Australian Leadership,

Jim Mein AM
NSW Branch Chairman and Branch Nominate Director on the National Board of the Association
1st October 2021
The Order of Australia Association NSW
https://theorderofaustralia.asn.au/nsw/news
Email:  [email protected]
Dear NSW Members,
I feel for each of you as we face yet another month of Covid lockdowns.
We are supposed to have more time at home because we are saving travelling time if we work, or we should have more to read and relax in our homes. For me, neither has been my experience.
I retired from paid work nine years ago but continued to serve various communities as a volunteer board member, and in other leadership positions. I had seen so many colleagues, relatives and friends suffer from boredom or too dramatically sudden change of lifestyle because they did not  stay involved in purposeful activity.
 Those varied activities have kept me going but not enough to prevent pondering anew about the NOW. Covid has also driven me to think beyond the NOWS of a pandemic and conflicts such as woeful Afghanistan.
 I have done little reading other than trying to keep up the political, social and economic now but I am a collector of what for me are wise sayings. The best of these for me living now I share with you:
"Parallel lines have so much in common. It's a shame they never meet".

Does this describe social distancing where we are missing our face-to-face time?

"Suffering is inevitable and universal. But how we respond to suffering differs"

So many are so diversly impacted by the pandemic. How are you personally feeling and are you keeping contact by phone or otherwise, with others, so we are looking after each other in some meaningful way?

"Freedom is about CHOICE- about choosing compassion, humour, optimism, intuition, curiosity and self-expression. And to be free is to live in the present."

Do we have much choice in lockdown, a word which sounds incarcerating?
Can you be more aware that these measures are essential to freedom, and through that space to freedom of choice? 
 The latter two quotations come from "The Choice", written by Helen Eger, a Holocaust survivor and another two of her gems connect the above three  NOWs for me to TOMORROW:
 

"If you are going to live, you have to stand up for something."
"Even in hell hope can flower."
 Our members have missed almost all our traditional luncheons and other get togethers. There seems to be a new normal of change and the "virtual" world of social media platforms, ultimately risking being "zoomed out." Even our annual Branch Youth Community Service Awards will be "virtual" this month. We very much thank our highly esteemed and supportive State Governor, Her Excellency, Margaret Beazley AO QC who will be presenting the awards to twenty-five senior High School students in this way this month.
 We are also greatly indebted to Branch Committee member Frank Kelleher OAM for surmounting the challenges of organising this high profiled event which had to be cancelled last year, and the three judges: Mrs Lynette Smith OAM, Mr Doug Donoghue AM and Professor Jim Pratley AM, as well as Margot Braithwaite and Mark Sullivan from NESA (the NSW Educational Standards Authority).
 I also thank the many members' positive and helpful responses to the value of possible Association organised webinars. We need suggestions of themes and speakers so they will be well-supported.
Finally, I thank Committee member Chris Dunne OAM for organising last month's key zoom meeting with the Regional Chairs and their nominees who  contributed so much to a very fruitful discussion as part of the Branch Committee's resolve to bridge the gap between the Branch and our many regions. Another way of understanding and supporting each other in the NOW as we prepare for TOMORROW.

Jim Mein AM
The Order of Australia Association NSW
August 2021
Email:  [email protected]
PS:  Please note the official Order of Australia Association website is:
https://theorderofaustralia.asn.au
Dear NSW Members,
Fun, friendship and fellowship- the three "Fs"- has been the primary purpose and focus for many community service organisations, membership groups and activities with which I have been associated over my adult years in particular. However, the pandemic has greatly impacted each of us in varying ways and organisations such as our special Association membership. Activities and communications help us have those three "Fs" and long-term relationships help our well-being and future of our organisation.
I have been sharing with individual members and branch and regional leaders who too often have been frustrated with event and activity planning, including having to decide to abandon or re-schedule events and/or not even plan them at all.
The challenges which are in many minds include:
What can the Branch and the regions do to show that the Association cares for its members in an environment of social isolation which is being accentuated because we cannot meet face to face at a meeting, luncheon or dinner?
How can we attract new members?
How can we make events financially viable when there are gathering number limits?
As one service club leader summarised: "How can we plan the when and the where when we fear the risks of cancelling, crowd limit variables, or members unwilling to risk attending our meetings?"
Consider that you may have a working life of ninety thousand hours, how much of it is preparation for life achievements?
Good examples come to mind such as:
The athletes who invest far more hours in training, mind and body strengthening, and determining their event strategies.
The speakers who research, write and practice for a far shorter presentation time.
The chefs who plan the menu, order the components and cook for patrons who eat the creations in quicker time.
The axemen who spend so much more time building up their physical strength, practising to improve technique, and sharpening their axes.
This leads me to encourage us all to do these important gluing tasks for our membership:
The more we plan, the easier it is to hold an event and often the better the event result.
The more we touch base on an individual-to-individual basis, the more we strengthen relationships that help each other in times of trial.
The more we communicate with our members, like me to you by this monthly newsletter, or a regional newsletter, or an email, by zooming or videoing, the more we learn from each other the better the community wellbeing.
Shortly, the Branch Committee will be electronically conferring with leaders from our sixteen regions. The purposes include relationship building through sharing, keeping each other better informed about our organisational health, new ideas for activities, and Award and Association profile raising. Local contextual issues are also important as I have been increasingly conscious of community diversity, city centric thinking of governments, urban populations and policy making, and the challenges of social isolation and the "tyrannies of distance".
We also wonder whether you would like to participate in a zoom social gathering or even a webinar with a guest speaker?  Please email me on [email protected] to let us know.
We are scheduled to meet with Her Excellency the Honourable Margaret Beazley AC QC to discuss with her the plans for the NSW Branch and to give her some positive feedback from our members.
It has been wonderful to receive so many cards and letters from new recipients of awards from all over NSW, sharing with us the honour of receiving the awards and what it means to them. We look forward to welcoming them at our future functions.
Our Branch Committee members do some very worthwhile fundraising at the functions we hold so if there is a particular charity that you would like us to consider supporting, we would love to hear of your ideas and feedback.

Jim Mein AM
The Order of Australia Association NSW
August 2021
Email:  [email protected]
PS:  Please note the official Order of Australia Association website is:
https://theorderofaustralia.asn.au
Dear NSW Members,
I recall meeting the famous Lucky Starr at a luncheon where he was the irrepressible songster to entertain a large group of Senior citizens. He proudly sang his signature theme "I've been everywhere Man". He even tagged its worth to him in a most unexpected way, calling it his geriatric test. The day he forgets any one of the multitude of towns in his lyrics, he needs help.
For me, he has many solid and challenging messages in both the song's name and how do we measure whether we are with it or getting "withered"! Another message for me is travel to as many of the regional functions in the New South Wales to close the geographic gap between the Branch Committee and our sixteen regions.
I attended the OAA NSW Clarence-Richmond Regional luncheon in Alstonville early last month.  This was their first for some four years and what a vibrant and engaging group under the leadership of Grahame Gooding 0AM. I chaired the regional elections where Grahame was elected unopposed, succeeding the late Doug Johnson OAM. Five other members were elected to their Regional Committee and there is much promising energy in that group.
That reminds me that each region constitutionally needs a Regional Convenor and at least a supporting Committee of four to share the load and to provide seamless leadership succession planning. A committee of one is destined to flounder! All committee members must be financial members of The Order of Australia Association.
Covid is suspected to linger for a long while but I am so pleased to see how many regions have had, or have at least booked, a function date in 2021.  For me, it is critical that the Branch Committee is represented at these functions so that we can learn about you, your local challenges and for relationship building and in return, share what is developing elsewhere.
I want to be a "lucky" Branch Chairman building relationships across our branch, even though you may label me "Lord Lunchalot". That was a name my partners gave to one of our fellow professional partners who was always out to lunch and looked it! Our Branch Regional Co-ordinator Chris Dunne OAM has a strong similar desire to have been everywhere but he has less chance of showing it. Invite us and see why.
Turning to the Branch Committee developments, we met again last month and key matters discussed were:
 To remind the regions of the availability of funding for Association profile-lifting schools prizegiving and other community projects such as New England Northwest's successful honour board acceptance in Armidale. Please consider applying to the Branch Committee through Secretary Martha Jabour OAM,

[email protected]

The National Board's project of a new approach to Branches for the OAA Foundation by participating in their fundraising for the tertiary scholarships.
The frustrations in Order of Australia Awards nominations now taking up to 27 months before announcements.
The next National Conference will be held in Canberra between 18th and 22nd May 2022. Melbourne will follow in 2023 and Sydney in 2024.
We still need a Branch Membership Officer. Name(s) suggestions please.
Our Annual Order of Australia NSW Youth Community Service Awards to High School students has yielded a large number of nominations. The programme was suspended in 2020 but Frank Kelleher OAM has been pleased to see quality in many submissions. We award 25 students each year with the Governor General of NSW, Her Excellency the Honourable Margaret Beazley AC QC presenting them at Government House. However, we need greater publicity to locally promote the achievements of the successful nominees. We will be asking for regional help.
Louise Davis AM still needs suggestions for the "Meet Our Members" initiative for our website, these monthly newsletters and for "The Order." I find the stories fascinating and amazing as I am sure you do. 

[email protected]

Our first Sydney sub-region get together happens in Balgowlah later this month and we need interested members to look after organising similar low-cost luncheon or dinner functions in suburban Sydney. Interestingly, the Western Australian Branch is doing the same in Perth.
Maria Hitchcock OAM's work on the Affiliates project is evolving, we hope soon to submit a proposition to the National Board.
Deputy Chairman John Gullotta AM's Archibald Prize guided tours were promptly filled and his events team has more in planning but we are being restricted by the impact of Covid social distancing regulations.  For example, there will be twenty plus investiture ceremonies with limited guests, for each of the Australia Day and Queen's Birthday awardees.
As you can see, we have an actively involved Committee including as well, Branch Treasurer Gail Dunne OAM, Adrienne Cahalan OAM and Romano Di Donato OAM.
My closing message comes from Heather Ridout AO, our National President, who  challenges us all with these words as she closed this year's Annual General Meeting:  The more we relate with members, the stronger the Association". How true.

Jim Mein AM
The Order of Australia Association NSW
17 June 2021
Dear NSW OAA Members,
As I write this update on 25 April 2021, ANZAC Day, I am reminded of the importance of peace to community harmony and social inclusion. I am also emotionally reminded of the sacrifice of many. Then, even before, and too long after Anzac, there have been too many victims of winless wars because of the lifelong impacts of lives lost in battle, and also the survivors who were never the same personalities who left to serve their nation. Even those family members and friends impacted by the emotional and physical scars of war on their serving love ones. Will we ever learn as we remember those women and men? We will remember them. Lest we forget.
Having twice delivered the annual ANZAC Address at the end on the Sydney CBD march, I remember those who marched and I marvel that today's schools' education system has restored the historical and values education for theirs and all other ages. Will we ever learn there are no real personal winners?
I also received a remarkably moving tribute to Guyra resident, Ted Mulligan OAM, a 104 years old WW2 veteran, cricket tragic and a local legend. Ted epitomises what I believe each awardee should continue to do, if able, namely to continue investing their time and talents in community harmony, its relational development and well-being.
That leads me to our plea to all recipients of an Order of Australia Award, to continue to serve our local, regional and even our global communities as well as nominate individuals you know and know of who are making a positive difference around us. Nominate any or more of these possibilities:
Local heroes and Australians of the year in your local government council areas.
Young people who are already making a difference as circa 70% of awardees at the moment are over 65 years of age. Even some of our youth community service schools' leaders have already achieved much and should be nominated. Age is no barrier.
More women and more multicultural leaders.
Regional committees looking for more candidates in their region.
I sadly need to share with you all that nominations are currently taking 24 to 27 months to process. This answers the many calls we have received from members wondering why they have not heard of the success or otherwise of their nominations. Currently, the Secretariate is reviewing ways to expedite their process.
I am encouraged by the energy of your Branch Committee and many regional committees and their convenors who are planning for reunion luncheons and other activities for year 2021. I soon will be attending or hoping to attend luncheons in Alstonville, Shoalhaven, Inverell/Armidale, Orange, the Hunter and Dubbo.
On 2nd May 2021, I travelled to Alstonville (Clarence Richmond Region) to attend my first regional luncheon as Branch Chairman. I tremendous reunion where the late Don Johnson OAM was remembered and his daughter also came. It was the region's first event in four years and they even held on a long overdue AGM where Grahame Gooding OAM was elected as Regional convenor, ably supported by four new committee members. This exceeds the four-member minimal regional committee constitutional requirement.  Barry Nash OAM gave an amazingly impressive life story, beginning with his birth on Guernsey Island. I expect to receive his address for placement on the Branch website. He and his wife Trudie have been married sixty-three years!
For those living in the Sydney region, we are awaiting word from the Governor's Office as to when the Association can again be represented at this year's investiture dates before we can resume luncheons for new awardees in Parliament House whose Dining Room has been reconfigured which may impact the number of invitees. A Northern Beaches luncheon is being planned as well as special morning teas with guest speakers.
I am also able to announce that a new website format went live on 19th April 2021 and we would appreciate feedback. Soon there will be two new flyers coming from the National board: an updated
flyer promoting nominations for an Order of Australia Award and one promoting membership of our Association. As well, the Western Australian Branch is developing a power point presentation on the meaning of the Awards for the association members to promote to the community.
The latest Branch Committee meeting dealt with a range of challenges:
Progress with the planned Affiliates Programme.
We still need an Association member to be co-opted to the Committee to be our Membership Officer.
Plans to share the Branch Administration Grants funding to promote the Order of Australia and our Association by lifting their profiles in regional communities through school achievement prizes and other possible regional projects. Our Secretary will be writing to the regional convenors.
How we can best attract new awardees to join the Association whilst we are unable to be included at State investitures because of Covid social restrictions.
Encouraging the resumption of member get together functions, better communications to members and maintaining contact.
Finally, we wish to thank Carolyn Lyons OAM who has been the inaugural Chair of the Board and instigator of the Youth Community Service Awards Alumni Limited who has had to step down from that Board in that role but thankfully has agreed to remain a director. Therefore, we are seeking suggestions from our NSW Branch members for a replacement Board Chair who should be an Order of Australia Awardee. This company is not part of the Association at this stage but the Branch Committee plans to apply to our Association's National Board for a formal relationship. The goal is to attract, nurture, mentor and skills develop our local tertiary and post tertiary young leaders to volunteer, serve, and maybe careers in the charity and not-for-profit sectors. This would be in keeping with our Association's newly introduce object to establish youth development projects.
Jim Mein AM
Chairman
NSW Branch Order of Australia Association
Dear NSW OAA Members,
In such a short time across our State and other parts of our great Southland, our communities have travelled through drought and bushfires, Covid and lockdowns, untimely downpours and mice plagues, and now to so many powerfully damaging flooding areas. It is times such as these that we are drawn emotionally to the importance of communities, not just close friends and family. So much help is needed, not just now but in the times ahead as those, both known to us, and others not known, rebuild lives, homes, workplaces and livelihoods.
On behalf of the members of The Order of Australia Association NSW Branch, I express our concerns for all affected by the latest ordeals. We are thinking of you all. You are all important to each other.
Your new Branch Committee met on 16th March 2021 and made some key strategic decisions to lift the profile of the Association and the Order of Australia Awards which were publicly criticised after the announcement of this year's "Australia Day Awards".
These decisions included:
Co-opted Maria Hitchcock OAM from our New England North West Regional Committee to spearhead the Affiliates programme established in the new Constitution and By-laws
Adopted a Business Plan and Branch budget which include:
o   Introducing affiliate membership within the Branch to accept recipients of other bi-annual Australian awards.
o   More regular communications within our branch on regional and state-wide events, profiles of members, Branch Committee actions, a regularly updated events calendar on our website, and key developments.
---
o   Resumption of our Youth Community Service Awards which culminate with twenty-five NSW high school students receiving their recognition at Government House on 23rd September (the regions will be encouraged to assist public recognition of local awardees).
o   Recruitment of awardees who are not already Association members.
o   Establishment of Sydney sub-regional, club style luncheon gatherings with Association members as guest speakers; and
o   Providing some facilitating Branch funding to enable regions to be more visibly involved in local projects through member participation, both financially and hands-on.
Closing the relational gap between the Branch Committee and the regions with at least two Branch Committee members present at each regional and sub-regional event: and
Providing financial and other support to regional committees for their administration, publicity and special interest projects, as well as more regular virtual gatherings of regional convenors.
Celebrating our Association's fortieth Anniversary which Covid-19 prevented last year.
The Committee has allocated the following roles to Its members:
Chairmanship, Branch Nominated Director (myself).
Deputy Chair and Sydney Events and Public Relations- John Gullotta AM with Adrienne Cahalan OAM and Romano Di Donato forming the Events sub-committee
Hon Secretary (Martha Jabour OAM).
Hon Treasurer (Gail Dunne OAM who is also leading the organising of the Sydney Northern Beaches area first sub-regional group luncheon).
Communications and Publicity (Louise Davis AM).
Regional Coordinator and Website (Chris Dunne OAM).
OAA Youth Community Service Awards (Frank Kelleher OAM).
However, we are searching to co-opt a Branch member willing to look after the key Membership role which is to develop and enhance the membership numbers, recording processes and member involvement within NSW.
This excludes the Broken Hill region which relates to the South Australian Branch and the Queanbeyan area which is part of the ACT.
There are sixteen regions under the Branch Regional Coordinator who updates the regional postcodes from time to time.
A Position Description is available.
Please let me know on 0408 660 591 or [email protected] if you are interested or have a recommended member for me to approach as I am handling this role till a co-option can be made by the Branch Committee.
If you would like to send correspondence to the OAA NSW Branch Committee we have a new address.
PO BOX 561, PARRAMATTA, NSW 2124
As part of our new "Meet our Members" initiative, I am pleased to introduce Niki Norris AM.
Niki is the Chair of the National Child Protection Alliance Australia and in 2017 was invested as a Member of the Order of Australia for significant service to the community particularly to the rights of children to care and protection and to voice their views and opinions.  She is currently focusing on social policy, youth resilience and leadership (NSW) and the ongoing and damaging effects of trauma caused to children and the protective parent when they become involved in Family Court proceedings.
Niki has been an advocate for children and young people and their families for over a decade.  She was a founding member of the NCPS, held the role of Vice Chair since inauguration and took on the role of Chair in 2017.  Her specialist areas of responsibility within the NCPA have been in Parliamentary Liaison and the setting up of groups of children and their protective parent and what changes are necessary in both State and Federal Law Acts.
You will find more about Niki on our website:
https://www.theorderofaustralila.asn.au/nsw/news
We were very pleased to receive a thank you letter from the Homicide Victims' Support Group, acknowledging our donation of $2,000 which will go towards helping build "Grace's Place".  This will be established to provide support in a safe place where children, teenagers, and their families grieving the death of someone they love through homicide. And share their experiences, receive counselling, be involved in therapeutic programs and learn the skills on how to survive the trauma without their loved one.  Grace's Place will be a world first – a residential trauma recovery centre.
This donation was made possible through the generosity of our Members and their guests at our recent AGM lunch on 16th March.
(Letter in full on our website.)
A departing thought for you to ponder:
We have much to do in 2021 because we have lost a year of opportunity, like two parallel lines that never meet.
So energetically enjoy 2021, living on the edge of hope, with relationship rebuilding being this year's big feat.
Jim Mein AM
Dear Members,
I thank the NSW members for their confidence in electing me as Peter Falk OAM's successor as Branch Chairman. Peter's contribution has been particularly significant in these pandemic times with his commitment, humour, pastoral concern for members and business acumen. Each of these has been well appreciated.
We have a great Branch Committee to serve our members in NSW for the coming year with Dr John Gullotta AM, being our new Deputy Branch Chairman.
I remain the NSW Branch Nominated Director on the Association's National Board, Martha Jabour OAM as Branch Secretary, Gail Dunne OAM as Branch Treasurer, and Louise Davis AM as Community Liaison. Frank Kelleher OAM, was re-elected as a Committee member as the new Constitution provides for members to be elected for a three years term and a maximum of nine consecutive years.
We welcome the new Committee members, Adrienne Cahalan OAM and Romano Di Donato OAM, to replace the retiring Carolyn Lyons OAM, Ron Sharpe OAM and Michael Maher OAM.
I will share more after the March Branch Committee meeting, regarding each Committee members' roles and responsibilities.
Our first Branch Committee meeting in March 2021 will finalise the NSW Business Plan for 2021 which will include:
Establishing the newly constituted role of "Affiliates" as non-voting members of our branch. More to come.
Increasing the Branch's support of regional activities and we will announce the opportunity for them to get financial boosting for promoting The Order of Australia in their region and publicising the Association.
Branch Committee Office Bearer attendance at regional functions, along with our new Regional Coordinator, Chris Dunne OAM.
Expanding our communications within the Branch with more member profiles, event updates and promoting branch and regional initiatives.
Establishing sub-regions within Sydney for lower cost functions, a well- supported direction in the recent Branch Membership Survey.
Accepting the NSW Governor's wish to attend Branch and Region functions where possible.
Creating a Branch Committee function for publicity and profile lifting of our organisation, the Branch's Youth Community Service awards, and what the branch members and the regions are doing in the community.
Further development of other well supported membership suggestions from the recent Membership Survey.
Another challenge is to move on from the Covid pandemic's substantial impact on communities worldwide but it has also made us more aware of the needs to change how we meet and communicate, the importance of relationship building, and the need to look forward, not behind you. One of my favourite sayings gathered over the years is: "Don't let the past veto the future." Another related one is: "Live for today and tomorrow as you cannot change yesterday, just learn from its history." We need to move forward.
Finally, for me, these two sayings are vital to our organisation's community responsibility to build community harmony and social wellbeing and inclusion. Each of us earned an award for making a difference and receiving our award should be the beginning of continued community service, not the end.
I look forward to strengthening our relationships for the future.
Jim Mein AM
Branch Chairman
Order Of Australia Association NSW
0408 660 591
Dear Members,
As this will be my last Monthly Update before handing over to a new Branch Chairman, I wanted to take the opportunity of thanking our 2500 NSW Association Members for your support during the two years of my Chairmanship. It has been an honour for me to carry out this role and your continued involvement even during such a challenging year as 2020, is most appreciated.
I would also like to thank our Committee for their hard work in keeping our Branch "alive and well" throughout the Pandemic when it was so difficult to continue our normal level of activities, including our Annual Celebration Lunch at Parliament House, with our Patron Her Excellency the Honourable Margaret Beazley AC QC. Our Youth Community Service Award was not implemented in 2020 but we are hoping all will be well for high school students to participate in 2021.
We did go ahead with our Australia Day Lunch on Sydney Harbour, which was thoroughly enjoyed by the 96 members and guests who participated in a COVID-SAFE cruise. We also raised close to $2,000 for a most deserving charity "Grace's Place", details of which will be in the February issue of "The Order".
The Australia Day Honours awards included 174 for NSW. We look forward to welcoming them to an Association event when restrictions are lifted.
Our next face-to-face event will be our AGM on 23 February at 11 am: The Manhattan Room at Doltone House Hyde Park, Level 3, 181 Elizabeth Street, Sydney.
Dress: Lounge Suit/Day Dress with Decorations (full size Medals). Pre luncheon drinks will be served followed by a seated luncheon with a selection of soft and alcoholic beverages included. OAA NSW Financial Members – no cost. Partners and Guests $100 pp (incl GST)
Guest Speaker at the luncheon will be Simon Bouda, Nine Network "A Current Affair" Crime Editor and Author.
RSVP ESSENTIAL NO LATER THAN 16 FEBRUARY 2021 VIA THIS LINK: www.stickytickets.com.au/gsxlb
At our AGM we will be saying farewell to 3 of our current Committee Members, and welcoming 3 new ones. My sincere thanks to Ron Sharpe OAM, who has done an outstanding job as Regional Co-ordinator, having been Chairman and holding other positions over the years. Michael Maher OAM, our Membership Officer will also step down on 23 February, as will Carolyn Lyons OAM who was our Honorary Secretary, and currently is our Youth Alumni Coordinator. We will also acknowledge service to the NSW Branch by John Archer OAM, for a number of roles over many years, including as Events Coordinator, Chairman, State Director and currently National Deputy Chairman.
Following my update on 6 January 2021, I wanted to let you know that we are progressing with the suggestion that we split Metro Sydney into smaller "regional groups". We already have one Convenor identified, and will be looking for others as we move forward with this idea.
Also in line with your feedback, we will post planned functions on our website https://theorderofaustralia.asn.au/nsw
At present we are planning our OAA NSW 40th Anniversary Cocktail Party at Government House; our Annual Gala Lunch or Dinner, and Member Forums with well-known speakers. Dates TBD.
No doubt you will hear from our new Chairman shortly after 23 February. My sincere thanks and fond farewell.
Peter Falk OAM
Branch Chairman
The Order of Australia Association NSW
https://theorderofaustralia.asn.au/nsw/news
Email: [email protected]
---
CHAIRMAN'S CHRISTMAS MESSAGE DECEMBER 2020
Dear NSW Members,
This time last year our thoughts and prayers were with the many people in NSW who were suffering as a result of the ongoing bushfires, following the protracted drought, and then the serious floods across the State. At the time, we were oblivious to the soon to arrive COVID-19 Pandemic.
Since then, we have stayed in touch with each other through various means. Hopefully the worst is behind us now and we can return to face-to-face meetings and celebrations.
We had our first one in many months on 12 December: Our annual Fundraising Christmas Lunch, at the Kirribilli Club, and it was a great success. The 65 Members and friends who attended were very interested in what our speaker had to say about mental health.
John Brogden AM, was most generous in sharing his own personal journey with us. We raised $6,000 which will help the Kookaburra Kids Foundation (https://kookaburrakids.org.au) support the children of parents who are dealing with mental illness. We will write more about this organisation, and about John Brogden in the February issue of "The Order".
For our next Event – see below*
Our Committee has reviewed your important feedback in the recent Member Survey and we are pleased to give you a short update on progress in implementing your suggestions:
1) Interesting speakers at lunches/dinners.
As restrictions ease, we will be able to hold more face-to-face meetings and events. High calibre speakers will certainly be a major focus.
2) Chairman's Monthly Updates.
We will continue these, and will also seek stories from Members under a new "Meeting our Members" initiative.
If anyone would like to put forward the name of an Honours Awardee they would like to hear more about, please let Louise Davis AM, our Communications Liaison, know their name and she will endeavuor to make contact about including them in this new segment. ([email protected])
3) Zooming selected speeches during the year, eg the NSW Governor's speech at our annual lunch.
We are looking into this possibility and will provide an update asap.
4) A yearly calendar will be published on our website with key events listed.
5) Sydney metro members to be split into sub regions?
We will look into making this possible. We will need to identify sub-regional convenors.
6) The OAA NSW Youth Community Service Awards:
This important program will hopefully go ahead this year. We will provide an update in the May edition of "The Order", and in the Chairman's monthly email.
7) Tours to places of interest (eg a train excursion)
We can certainly look into the feasibility of this and would appreciate receiving suggestions for such tours, presumably within NSW.
8) * Australia Day Lunch Cruise.
This very popular event will go ahead on January 26, assuming Government regulations do not have an impact. Numbers will be limited so please book soon.Booking deadline is 15 January. https://www.stickytickets.com.au/nmlvc
Sadly, two of our long-term Committee members passed away recently – Sister St Jude Doyle OAM, who held a number of positions on our Committee including the John Lincoln Youth Community Service Awards Co-ordinator, and Malcolm Longstaff OAM who was our Newsletter Editor. May they rest in peace.
My best wishes for a healthy and safe 2021 to all Members. I look forward to seeing you at our AGM on Tuesday, February 23. An invitation and Agenda will be sent to NSW members shortly.
Yours sincerely,
Peter Falk OAM
[email protected]
The Order of Australia Association, NSW BRANCH CHAIRMAN\\
https://theorderofaustralia.asn.au/nsw/news
---
CHAIRMAN'S CHRISTMAS MESSAGE DECEMBER 2020
Dear NSW Members,
As 2020 comes to a close, I wanted to thank all of our >2500 Members for their support during this especially challenging year.
Whilst we have not been able to meet each other face to face due to the COVID-19 restrictions, we have thankfully been able to keep in touch via email and ZOOM, and to hear from some of our Members through our Thanks for Asking initiative.
The Member stories are on our website at https://theorderofaustralia.asn.au/nsw/about-us/
With our interstate borders now mostly open, at least we can visit family and friends, and possibly have a holiday over the Christmas/New Year period.
A reminder that we will go ahead with our annual Australia Day Sydney Harbour Cruise on Tuesday 26 January. Places are limited, so we ask that you reserve your place as soon as details are advised (by email shortly).
Member Survey Results:
I am very pleased to share the results of our Member Survey with everyone. The response rate was high, and your feedback and comments are very helpful. See the attachment for details.
It seems that our members do enjoy our Thanks for Asking initiative, and some have suggested we expand this to sharing general stories about our members, not just related to COVID-19. If you would like to share your story, or want to recommend another member for us to hear about, please let our Communications Liaison, Louise Davis know. [email protected]
Other suggestions made by our members are being considered by our NSW Committee. I will send an update in January.
I hope to see some of our members at our Christmas Fundraising Luncheon at The Kirribilli Club, on Saturday 12 December. (ref to John Gullotta's email of 16 November for details). RSVP deadline, 4 December.
Best wishes from me, and our Committee to all members and their families for a very happy and safe Christmas, and a peaceful and less challenging New Year ahead.
Peter Falk OAM
The Order of Australia Association
NSW Branch Chairman
Email: [email protected]
Click here for results of recent Survey
---
Peter Falk OAM
Order of Australia Association
NSW Branch Chairman
https://theorderofaustralia.asn.au/nsw/news
Email: [email protected]
---
Dear NSW Members,
Another month with COVID-19 restrictions in place has passed since my last note. We are all hoping that the Victorian "lock-down" will end soon, and that interstate borders will be opened at least more than at the present time. Thankfully the NSW restrictions are not too stringent.
We have heard from more of our Members who have responded to our "Thanks for Asking" initiative. Thanks to all who have shared their thoughts and experiences with us. We do enjoy reading about the many different ways NSW members have been dealing with these very unusual times.
Thanks to Greg Blaze OAM and Brother Nicholas Harsas, fsp OAM for their stories (see below). More will be published in "The Order" November issue.
Our thanks to Lindsay Callaghan OAM for his years of service to our Branch as Regional Convenor for Blue Mountains/Hawkesbury/Nepean and a warm welcome to John Wakefield OAM who has agreed to take on this role. I look forward to catching up with John and his wife Susan Wakefield OAM when meeting restrictions allow.
In early October you will receive another email from me which will include a Survey about Membership of the NSW Branch. We do hope you will respond to the survey, which is quite short, but important, as we are keen to hear how we might be able to make your experiences as a Member as relevant as possible.
In September, our Patron, The Governor of NSW, Her Excellency the Honourable Margaret Beazley AC QC welcomed the Australia Day Awardees to Government House for their Investitures. We look forward to meeting new Members in the future, when social distancing is not such an issue for event planning.
We are hopeful that a pre-Christmas gathering may be possible. Stay tuned for an update on this, and on our annual Australia Day luncheon cruise on Sydney Harbour.
If you would like to share your story about life during COVID-19, please send an email to our Communications Liaison, [email protected]
Best wishes from me, and from our Committee.
Peter Falk OAM
The Order of Australia Association NSW
Branch Chairman
https://wwwtheorderofaustralia.asn.au/nsw/news
---
Dear NSW Members,
Further to my last update email on 28 July, and Chairman's Report in "The Order" August Issue, I wanted to bring you up to date on our latest news during these very different times as a result of COVID-19 restrictions. Hopefully there is light at the end of the tunnel in terms of new cases in NSW, and we are all praying for some good news from Victoria.
Until Government restrictions are lifted, we continue to operate virtually. We had our Branch Committee meeting by Zoom this week, when we discussed the proposed new Constitution and By-Laws in some depth. My grateful thanks to Jim Mein AM for his hard work with the National Board on these important documents.
I hope everyone has read "The Order", August Edition and has participated in the magazine reader survey. This is an important opportunity for all of us to give feedback about our most significant communications tool. The survey can be found on pages 9 and 10 in the Magazine. Due date for the Survey's return is 23 September.
Do watch out for our NSW Member survey re "Member Benefits" in October. This will likely be conducted on Survey Monkey. Our Membership Officer Michael Maher OAM is leading this important work.
We have now published more than 11 "Thanks for Asking" stories from NSW Members. Two more will be included in this note, from John Howells OAM RFD, and David Parkinson OAM. We enjoy reading about how our Members are spending their time during COVID-19. If you would like to contribute, please send an email to our Communications Liaison, Louise Davis AM, at [email protected]
Thanks to John and David for their "Thanks for Asking" contributions:
Peter Falk OAM
The Order of Australia Association NSW
Branch Chairman
---
Since my last update on 26 June, we have been advised that, as a result of COVID-19 restrictions, Investitures for Australia Day Honours awardees will now be held at Government House Sydney in September. Guest numbers are restricted, and we will need to wait until venue rules are relaxed before we hold a welcome reception for these new Honours Award recipients.  Queen's Birthday Honours Awardees will hopefully have their Investitures later in the year.
The good news is, we have booked our annual Australia Day luncheon cruise Australia Day January 26, 2021. However, we will be restricted to having a maximum of 80 guests, assuming there are no further restrictions. Stay tuned for any updates.
We have so far published 9 "Thanks for Asking" stories from Members and will include 2 more in this Update.  Any members who would like to share their experiences during COVID please send an email to our Community Liaison Louise Davis AM at [email protected]
As part of our review of Member Benefits we will conduct an online survey in October. We hope as many people as possible will respond so that we get a better understanding of what our Members appreciate and what we could consider in the future. Our Membership Officer, Michael Maher OAM will lead this work.
We held our regular Committee Meeting this week, by Zoom video conference due to the restrictions on face to face meetings.  Especially while we are living with restrictions in terms of meetings and events, our web coordinator Christopher Dunne OAM reminded us to keep him up to date with any news, especially from Regional Members.  Please contact Chris at [email protected] if you have any local news which would be of interest to other members.
Our newly appointed Branch Director, Jim Mein AM has been appointed to the National Board's Audit and Risk Committee.  Graham Hyde OAM from Queensland has been appointed the new National Secretary of The Order of Australia Association.
The 2021 National Conference (planned for Darwin) has been cancelled.
Thank you to Margaret Hamilton AM of Blackheath, and Margie Beck AM for their "Thanks for Asking" stories.
My best wishes and those of our Committee to all of our NSW Members as we all travel together through the Pandemic and its effects on our Communities.
Peter Falk OAM
The Order of Australia Association NSW
Branch Chairman
https://theorderofaustralia.asn.au/nsw/news